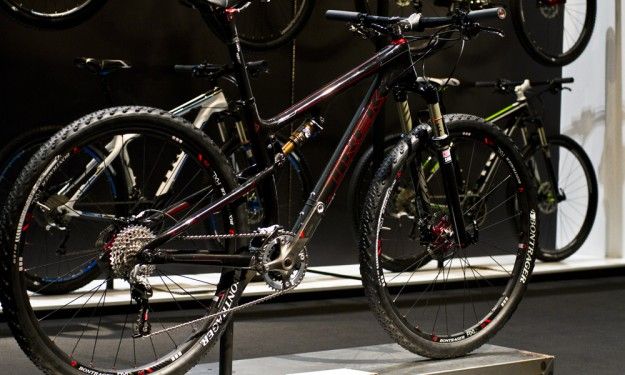 2013 Trek Superfly Elite 29er Hardtail
Look Fly As You Fly By on the Superfly.
Trek raises the bar for 29er hardtail mountain bike performance with the 2013 Trek Superfly Elite 29er Hardtail. Trek's mountain-specific carbon fiber is tougher carbon, with unique materials and layup procedures, Trek's advanced engineering, and a higher standard of testing. Trek has also included a more robust and confident rear axle that is about 35% stiffer than an open dropout design. And with the 29" tires, you can carry more momentum, roll over obstacles easier, and expect more stability and traction than standard 26" tires. The bottom bracket is the stiffest carbon on the market, and is exclusive to Trek.
Shimano does the entire drivetrain, making shifting dependable, easy, and quick. The shifters, front and rear derailleur are all Shimano Doere, socompatability is a non-issue. Even the brakes are Shimano Deore XT hydraulic disc brakes, which means stopping power is fantastic. The 29" tires mentioned earlier are done by Bontrager, as well as the Lite Tubeless Ready Disc Race Wheels.